Our mission is to provide you with the best service and shipping experience possible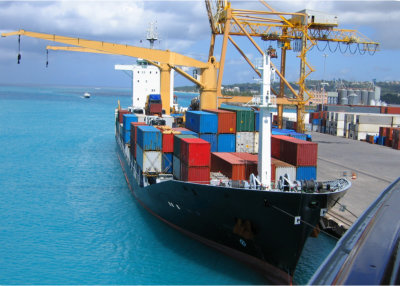 OUR CUSTOMERS LIKE US… YOU WILL TOO!
Air Freight Unlimited is a full service Freight Logistics Company based in Bloomington, Minnesota. As your global partner, we are committed to optimizing the combination of best rates, carriers, and transit times. We offer the flexibility and advantages of moving freight with any carrier via air and/or truck globally and strive to deliver excellence at every destination.
Established in 1977, Air Freight Unlimited has expertise covering global logistics. We are well positioned to manage your freight every step of the way anywhere in the world. With well over 100+ years of combined logistics experience, we have built a viable presence and solid partnership with agents globally. We are bonded, licensed and certified with the TSA.
WE'RE HERE TO SERVE YOU!

Our mission is to provide every customer with the highest level of service by keeping our eye on every shipment until it reaches its final destination. Since 1977, Air Freight Unlimited has built a solid reputation of "Service & Reliability" with versatility in managing the shipping needs for our diverse clientele globally. Our global logistics professionals are supply chain architects – committed to optimizing the combination of best rates, service, and transit times. We are your global logistics partner.

OUR HISTORY

The late founder Larry Norder, along with his wife Gerry, started AFU in 1977 and built the business from the ground up. As a result, AFU became a successful, customer-oriented, Logistics Company here in the Twin Cities.

Larry was a devoted man who loved his family, sports, and air freight! He devoted a lifetime to building the company and passed it on to his three children – Devon, Natalie, and Martin. Larry was also very active in supporting his community, including the Highland Little League in St.Paul, which named its ballpark Norder Field in appreciation and honor of Larry's philanthropy and his countless hours spent supporting youth baseball.

As a family-owned and operated business, we take pride in what we do.